we were blessed to be invited over for dinner at a new friend's house,
so, of course, i volunteered to bring dessert!
summer is the season for amazing fruit...especially when it comes to berries.
so i took to pinterest, google and my recipie books for berry-inspiration.
there are so many lemon-blueberry bar and cake recipes floating around on pinterest right now,
but i was itching to use my new bundt cake pan.
[maybe i was channeling my big fat greek wedding]

2 1/2 cups all-purpose flour, plus 1 teaspoon for blueberries and zest
2 teaspoons baking powder
1/2 teaspoon salt
1 cup (2 sticks) unsalted butter, room temperature
1 cup packed light-brown sugar
1 cup granulated sugar
4 large eggs
1 teaspoon vanilla extract
1 cup sour cream
2 cups blueberries
2 tablespoons grated lemon zest
Nonstick cooking spray, for pan
Confectioners' sugar, for dusting [optional, but highly recommended! :)]

Preheat oven to 350 degrees.
In a bowl, whisk 2 1/2 cups flour with baking powder and salt; set aside.
In a mixing bowl, cream butter and sugars on high speed until light and fluffy. Add eggs, one at a time, beating until incorporated.
Beat in vanilla. Reduce speed to low; add flour mixture in three additions, alternating with two additions of sour cream.
In a bowl, toss blueberries and zest with remaining teaspoon flour; gently fold into batter.
Coat a 12-cup nonstick Bundt pan with cooking spray. Spread batter in prepared pan.
Bake cake on bottom rack of oven until a toothpick inserted into center of cake comes out clean, 60 to 70 minutes.
Cool in pan 20 minutes.
Invert onto a rack; cool completely, top side up.
Dust with confectioners' sugar before serving, if desired.
tadaaaaaaah!
this turned out fantastic! it was the perfect balance of sweet and tart, and would even be perfect for breakfast or brunch!
what are you favorite summer-berry recipes??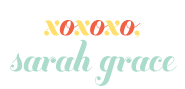 p.s. have you heard about the
24 day challenge
??
check out my post on it here and consider joining in with us!